Home Improvement Service
Welcome to
Home Hacker LLC
Your trusted partner in all your home renovations and home repairs in Tampa, FL. With over a decade of industry experience, we have been serving Florida homeowners since 2020, ensuring top-quality craftsmanship and outstanding customer satisfaction on each and every project.
specializing in innovative home Renovations in Tampa, FL
The Home Hacker team is up for every home improvement job, managing projects with the skill and experience our clients have come to expect. Learn more about our team, our company, and our home improvement the services.
High-quality workmanship at great prices
Home Hacker has built a reputation in the home improvement industry for fair and honest pricing and quality service! We believe you shouldn't have to break the bank to receive quality service and a home you love. Most importantly, we're not happy with the project's results until you are.
Reliable service you can count on
Not only are we experienced at our trades, but we pride ourselves on client satisfaction and personable relationships with our clients. We work with you every step of the way to ensure your expectations for your home project are met.
Full Service Home Improvement
From start to finish, Home Hacker can handle every aspect of your home repair or renovation project, including flooring, paint, drywall, fixtures, and much more! With our vast industry experience, you can trust every detail will be handled with expert care.
oUR sERVICES
At Home Hacker LLC, we understand that your home is a reflection of your personality and aspirations. As a result, our commitment to quality, integrity, and customer satisfaction ensures that every project we undertake is treated with the utmost care and attention. We believe that your dream home is just a project away, and we are here to make it a reality.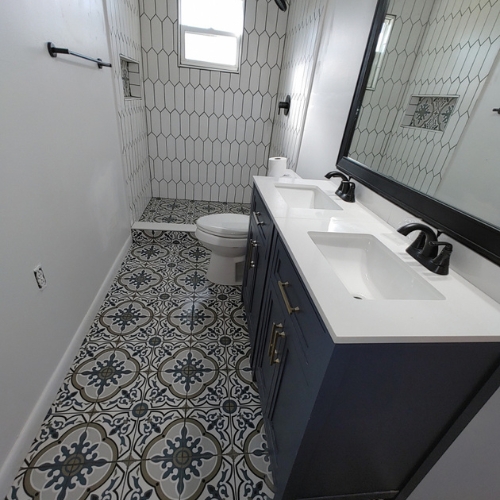 HOME RENOVATIONS
Transform your home into a modern haven with our expert team of home renovation professionals. Whether you are looking to revamp your kitchen, bathroom, or entire living space, we have the expertise to turn your dreams into reality.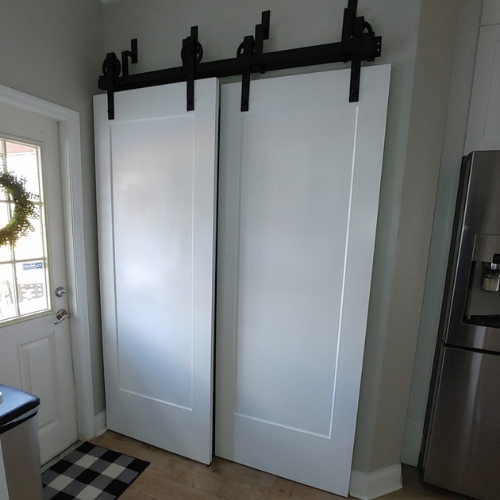 Installations
From installing state-of-the-art appliances to setting up new fixtures, our skilled technicians are well-versed in a wide range of home appliance, flooring, door and window, and other installations. We can enhance both the functionality and aesthetics of your home.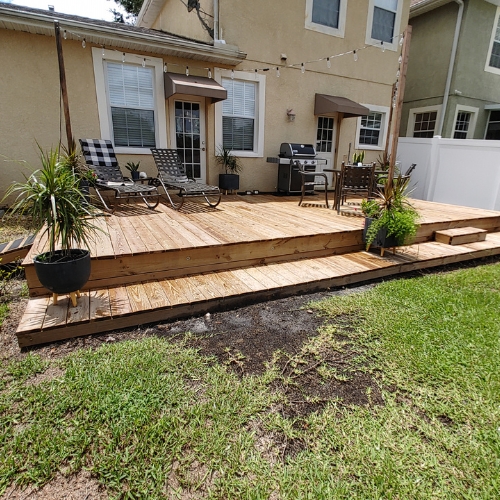 decking & Outdoor Living
Transform your home's outdoor space into an oasis with our expert decking services. We offer a wide variety of decking materials and styles to suit your preferences and budget. Add the look and functional living space you desire to your yard with the help of Home Hacker!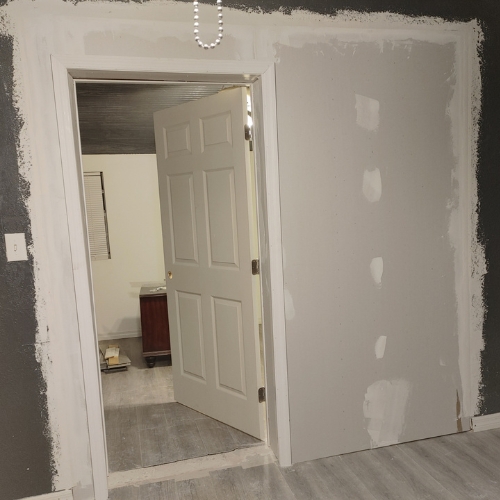 HOME Repairs
When unexpected home repairs arise, our team of experienced professionals is here to handle it all. From plumbing malfunctions to drywall repairs and everything in between, Home Hacker is here to help. Rest assured that with Home Hacker LLC, your home is in capable hands.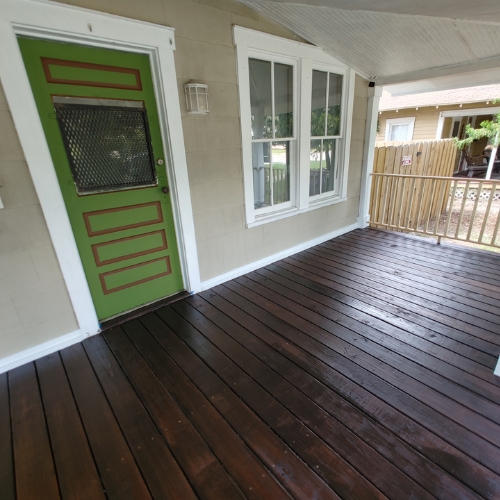 Preventative maintenance
Prevention is key to maintaining an attractive, and, most importantly, well-functioning home. Our preventative maintenance services help identify potential issues before they turn into major problems, saving you time and money in the long run.
Tom Garavaglia
I'm a simple man. it doesn't take too much to make me happy. Honesty. Professionalism. Reliability. 3 simple things are all I ask for, that are seemingly so hard to find these days by themselves in a service provider, let alone all 3 together in a single provider! Home Hacker and Jeremy encompass all 3!
We could not be happier with the service Jeremy provided for us. he was open and honest about everything he was doing, and the material he needed to get the projects done. the quality of his work is second to none, and will no doubt stand the test of time. when we need something else done, rest assured, Jeremy and Home Hacker will be the first person we call!
Shannon O'Sullivan
I highly recommend Jeremy and the team at Home Hacker! They've done roof cleaning, pressure washing, and a toilet installation for me. Good communication, very reasonable prices, and quality work. They are my go-to guys now!
Liz LeBlanc
Jeremy is the best! He has helped us for years now and I trust him 100%. Fantastic work and great values. Jeremy helped set up my moms hospice room, moved us, helped manage our storage, assembled, hauled, and more. Thank you, Jeremy for being such a blessing to us!
Contact us today to discuss your home construction needs
Together, let's transform your house into the home you've always dreamed of.